My husband recently showed me a really cute wood craft he found while browsing online. Danyelle @ Dandee Designs over at HelloBee had cut out wooden house shapes and painted one side with chalkboard paint. We are suckers for the throwback style toys that are made of chunky wood – I mean, who isn't?! And these creative play goodies sort of have that vintage aesthetic quality to them, with a twist, so I had to give it a try.
I went to the Home Depot and looked around for some hobby wood that would fit my purposes – I ended up purchasing a 1″ thick square piece that measured 24″ x 24″ – roughly. It was a nice smooth surface and chunky enough that shapes would be able to stand upright. I paid around $5 for it. All I had to do was draw out the shapes that I wanted and marked it for cutting with the bandsaw. Once they were cut, I just had to sand all the edges so they weren't sharp or at all splintery. I also added some truck shapes – because transportation is essential.
I created a PDF with Template Shapes of all these Town pieces. It's FREE – just click here to download. I recommend printing the shapes onto card stock, as this way they will be more durable and easier to cut out. However, plain paper works too. Enjoy!
The chalkboard paint we purchased was a brush on Latex paint by Rust-Oleum. At first I wanted to only paint one side, like I had seen done through the above tutorial and elsewhere. However, taping the edges with painters tape to prevent running didn't work out so well for me. It actually caused the paint to build up a sort of edge of its own where it hit the tape. Since the latex chalkboard paint has an almost rubbery sort of texture or feel to it, it didn't sand off and just kind of stretched. So, to remove the ugly edge I used an exacto knife to slice it away and that worked perfectly. This is the one I have.
Even still, the black paint left some stains along some of the edges of the wood pieces that couldn't be sanded off where it would still look good. So, after giving it some thought, I decided a kid would probably have more fun with these if they were able to draw all over it anyway – rather than just on one side. Having the wood show, I think, is really more for adults feeling nostalgic. ..you know, we like to give "quality wood toys" to our own kids. So, I spent some time painting all the sides. This did take a while because I had to prop the pieces up on cans to let the sides dry before turning them over and applying coats to the other side of the pieces. I did two coats per side, so I had to wait for each side to dry before turning.
I noticed after they were all dried that they still had a tendency to sort of stick to things… especially other chalkboard painted pieces. After looking up why they didn't dry so well, I found this PDF info for this type and brand of paint — what I learned was that chalkboard paint needs several days of drying time to cure. Also, I didn't use a primer as it suggests to do so. It probably said all this on the bank of the can, but I don't know, I have trouble seeing the smallish print on any labels these days.
So, instead of starting all over, I just cut out some felt pieces and placed them in between each shape to store them on a shelf and give them time to finish setting. Bonus: the felt can also be used as eraser material. The document also said to prepare the surface by rubbing it down with chalk and erasing.
The peg people are made from pegs and wooden clothespins. I simply drew the faces and lines on each peg that i wanted with a pencil, then I used acrylic paints to fill them in and give them some character. This isn't my strong suit area, so mine are a bit basic, but if you search peg people on Pinterest you can see some really great examples of how these can be made.
I put the characters along with various chalk pieces into a baggie and taped them shut, then tied the shapes with baggies into sets using chunky yarn. The yarn pictured is Lion Brand Yarn Wool-Ease Thick & Quick, Coney Island, which has a beautiful mix of soft autumn colors. I've used this yarn for making cup cozies and small projects – it would be great for winter wear accessories or even a child's teddy bear, which I think I might do next. Now to find a pattern…..
---
---
These sets are all ready for gifting! Hopefully, you'll find my trial and error helpful, if you decide to give this particular craft a try. Just remember to read the label of your paint brand and follow those instructions. If you're like me and have trouble seeing labels – look it up on Google, it's a wonderful thing!
If you really love this type of craft idea, you have to check out this DIY Chalkboard Dollhouses Tutorial by Deliacreates.com that I recently discovered. It's just so adorable!
What do you think? Have you tried a similar project? Tell me about it in the comments.
Thanks for being here, and remember. .. sharing is caring! 💙
---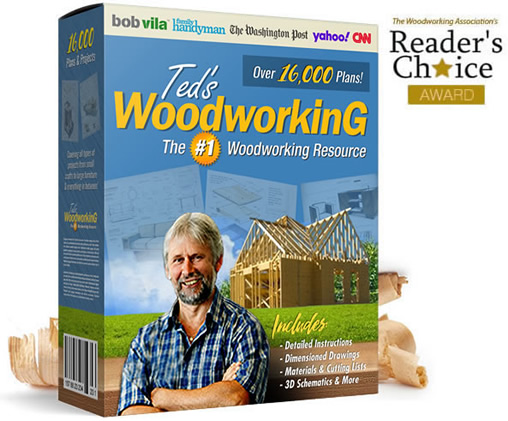 ---